Beth Washington
[[File:

Melinda Washington - Mother

Josh Washington - Brother

Hannah Washington - Twin sister|250x415px]]

Information

Full Name

Bethany Washington

Nickname(s)

Beth

Actor

Ella Lentini

Gender

Female

Age

19

Appearance

Hair

Dark Brown

Eye Color

Brown

Outfit

Jacket, Long Sleeved T-Shirt, Yoga Pants

Complexion

Olive

Accessories

Watch

About

Occupation

Wendigo Hunter

Family

Bob Washington - Father

Death

Chapter 10

Cause of Death

Decapitation

Status

Determinant
Beth Washington is voiced and motion-captured by actress Ella Lentini.
Appearance
Beth has dark brown hair with bangs. She has a light caramel complexion. She wears a Coventry gray sweater, black jacket, wrought-gray yoga pants, and dark boots.
According to her "Missing Person" poster, she weighs 110 pounds and her height is 172 centimeters (5'8''). Like most of her family, she has dark umber-brown eyes.
Personality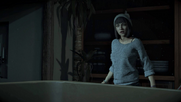 Beth is shown to be protective of her sister as shown by her temperament after she found out what Ashley, Emily, Jessica, Mike, and Matt had done.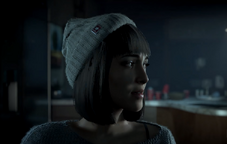 She puts other people above herself, such as the time when Beth gave Hannah her coat, even though Hannah had jeans on and Beth was just wearing yoga pants.
She is caring about her sister, as seen that she ran after her into the woods to ensure her sister's safety.